This page I am sharing stories about my fab treasures.
Very few things have remained to this day. Some things I have sold, some have been lost and others...I don't even know what happened to those. Maybe wormhole I'm not sure.
I'm truly a collector at heart but I don't have the space or excessive money to waste. I'm also neurotic to keep my goods order.
Most of my important belongings are safe at my mom's house. This is because I live in a small apartment with my man and a lint eating cat. I have unimportant stuff and don't have enough cabinets.
I'll add better pictures when I be able to visit my mom. *Better pictures added on May, 2021*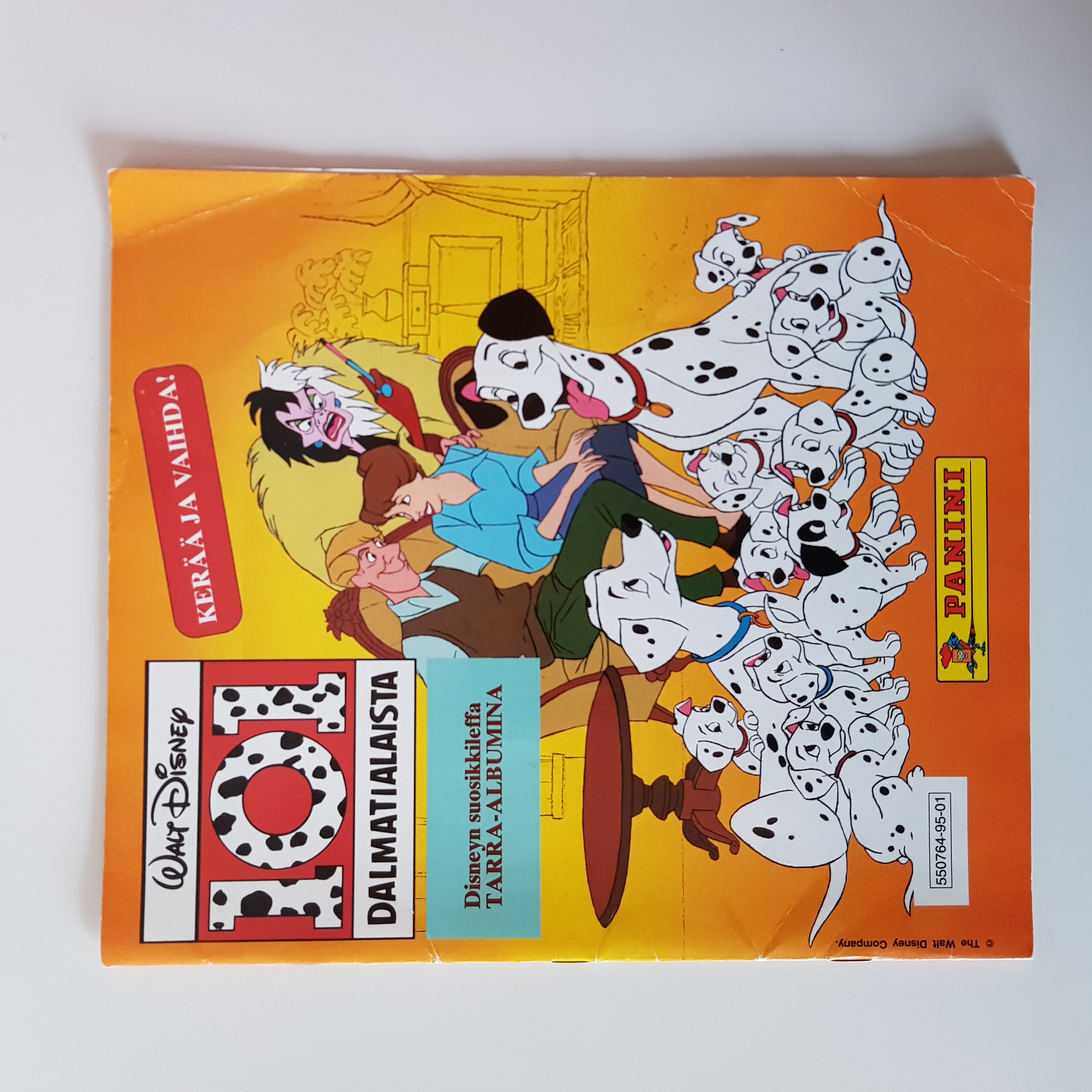 One Hundred and One Dalmatians was a birthday present from a friend when I was nine years old. Maybe I'll buy the missing stickers some day.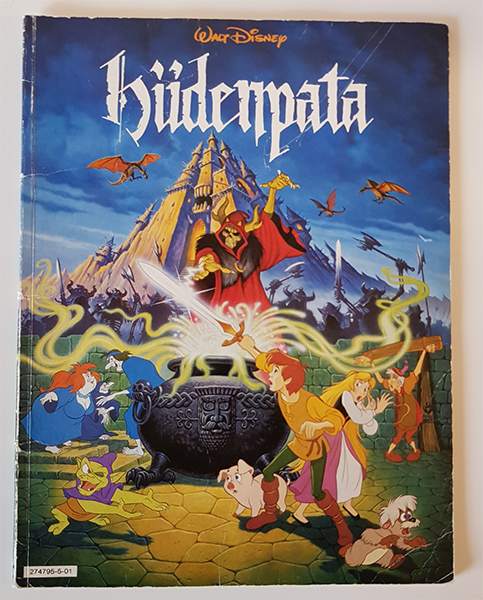 After Duckburg The Black Cauldron's Army of the Dead was kinda grim.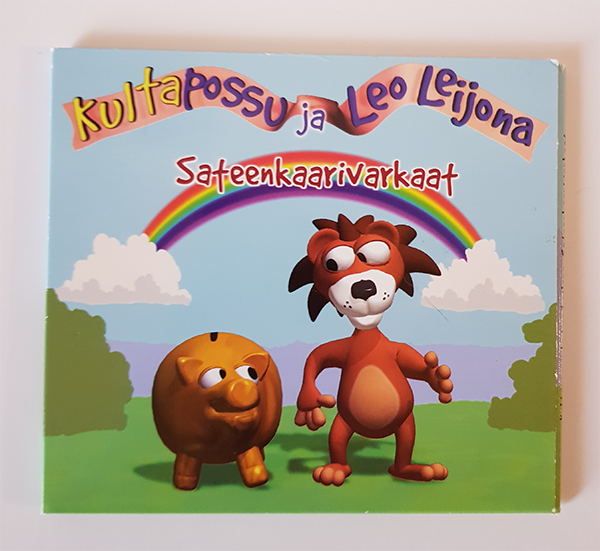 Sateenkaarivarkaat was a free game I got from the bank and I loved these clumsy graphics and music. You can find the gameplay in finnish on Youtube if you're interested.
Huh, after 2008, many banks have closed their doors and you no longer receive free giveaways, honey.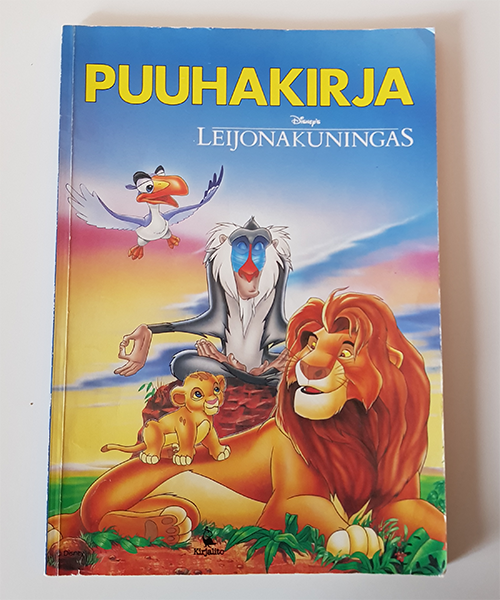 I loved the point to point puzzles. This was bought from Anttila (It got bankruptcy in 2016).
Lion King calendar from 1995 came between Donald Duck, look at the poorly colored Scar. Because I drew a lot, all the black markers dried quickly.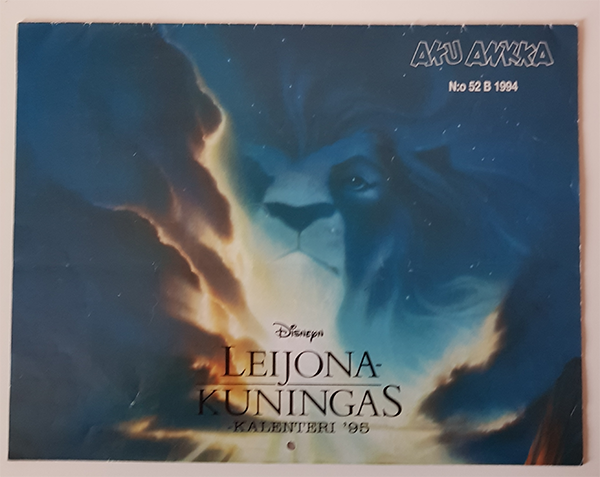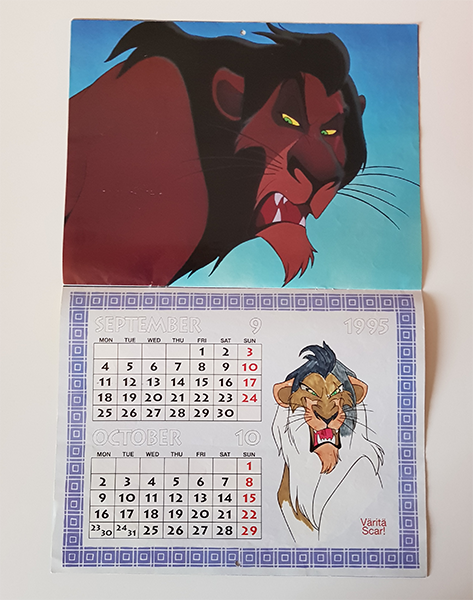 Big joy from being an adult: Lion King transfer sticker book. Even the stickers are still sticking.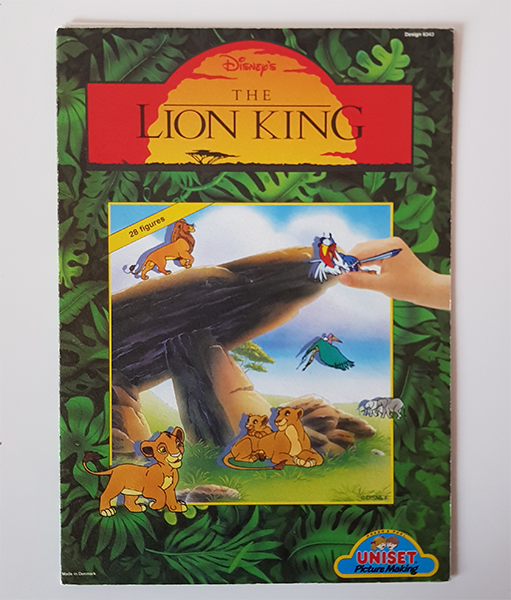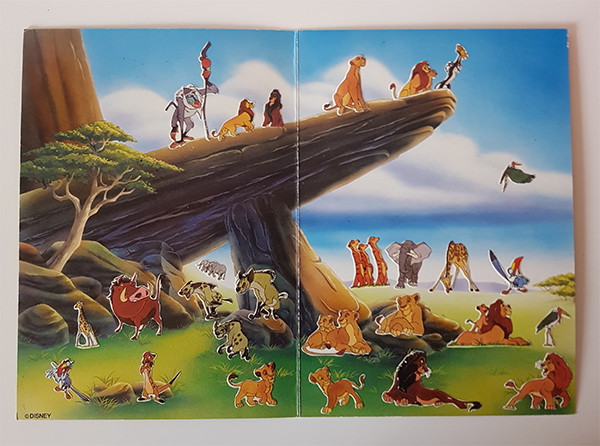 Speaking of stickers, do you have a moment to talk about them?
Stickers are very important to me. When I look at childhood stickers I feel joy. Even the most miserable adverticing stickers I received from car service filled me with happiness.
I will still buy stickers if I find nice looking ones. I try to keep my sense on this because now I have boxes full of stickers and absolutely no time to put them anywhere. The only strange thing is that I remember where I bought most of the stickers.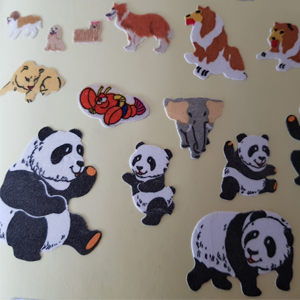 It's so fuzzy I'm gonna DIE. I'm disappointed that I have only a few of these.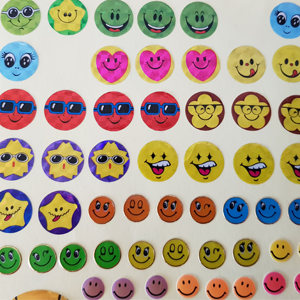 In the 90s it was smiley faces everywhere.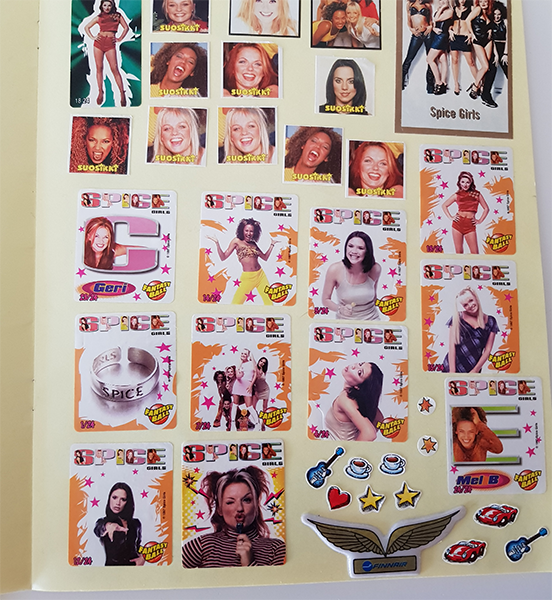 These are from chewing gum. Bad-tasting lollipops, but they had to be obtained because of the stickers because why not? I usually bought these from a poolside cafe.
Did you spot the Finnair puffy sticker, I got it from my cousin (he is a pilot).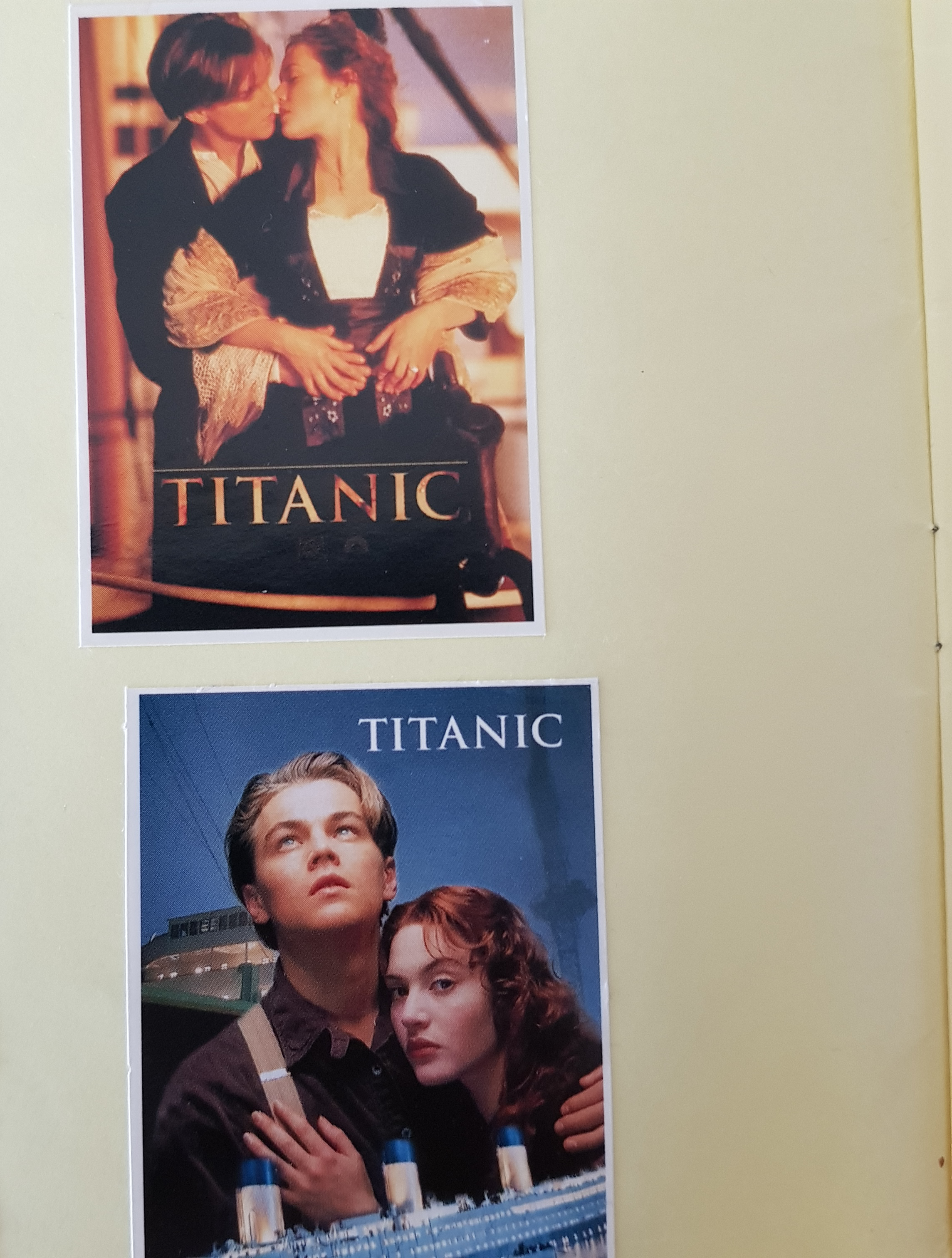 I bought very expensive magazines and there were posters, stickers, autographs and interviews. I put every poster on my wall.
Titanic related were always better though. #leobcessive
I don't have a clue where did these came from. The first one reminds me of Sanrio.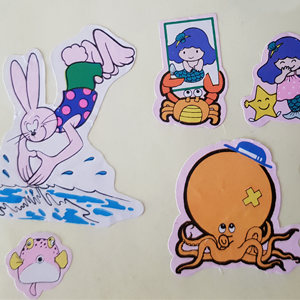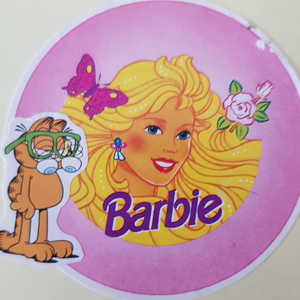 I still love holographic stickers on my stationery hobby, here are the nicest ones.
Birds was a set of stickers from shop called Tiimari. I bought all my stickers there. After so many years unicorns are still the best. On my shelf I have my little unicorn ponies.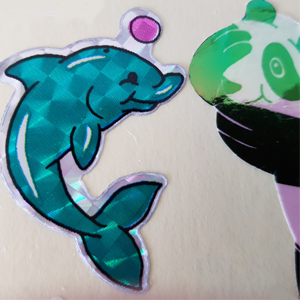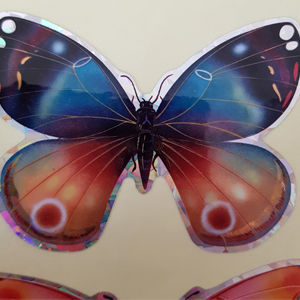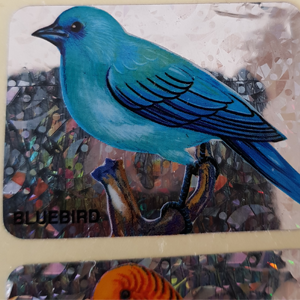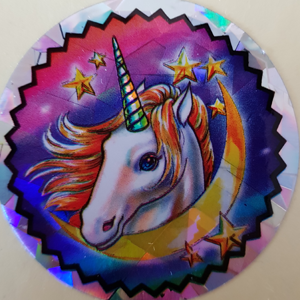 Say no to drugs! In elementary school, police came to our school to talk about the dangers of drugs. For some reason, I have two of these.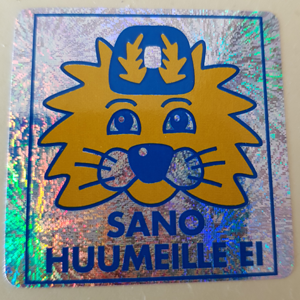 ©Text and pictures are entirely my own.